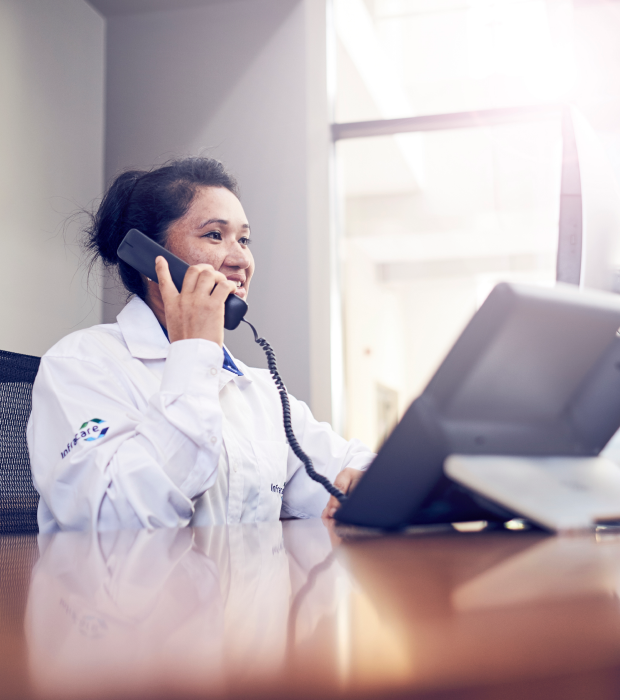 The Difference
Innovation
By constantly innovating our processes and services, such as our state of the art CAFM system, we are able to ensure you receive only the highest levels of performance and that Infracare is positioned to help shape the future of asset and facilities management in the smartest and most effective ways.
Experience
For over 40 years we have led the field in asset and facilities management across the region. We have worked across a variety of industries and sectors as well as diverse projects that have required unique solutions. This legacy has shaped who we are as an organisation and given us the tools to accommodate any need and provide the highest levels of performance.
Value
We have always understood that no two customers are the same. Each one will have different requirements and priorities, which is exactly why we always offer a bespoke, cost-effective solution that will benefit your business the most and provide the best return on your investment.
Reliability
Every customer needs to know they can rely on our team and services. From knowing the every day is taken care of efficiently to knowing that unexpected issues can be resolved quickly and effectively, our customers know they can trust Infracare to be there and to exceed expectations.
Service
For us, the customer comes first. Lots might say it, but at Infracare we live it. Our dedicated and professional team is available 24 hours a day to provide fast, effective responses that immediately address the crux of the issue. Their experience and attentiveness will give you the confidence to know that your needs are being met, to the highest standards, every single time.
Care
This is so important to us, we put it in our name. We understand the value of caring and how it can make the difference between success and failure, as well as the experience our customers have.
Our care begins with the empowerment and encouragement of our employees, as we engage them to be productive team members who will go above and beyond for our customers.
We are committed to a variety of Corporate Social Responsibility (CSR) initiatives that focus on helping others and giving back. We also treat every single project with the highest levels of care, particularly when it might involve working in sensitive environments that must accommodate the needs of vulnerable people, from the young to the sick.