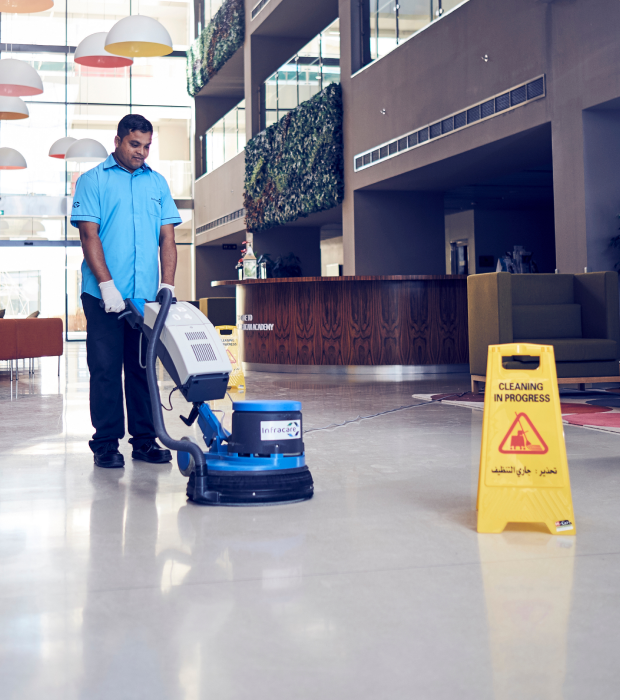 Soft Services
Services We Offer
General Housekeeping
Your business has important tasks and goals; it is our job to make sure you achieve those objectives without having to worry about the little things. By utilising our general housekeeping experts you can ensure that everything is taken care of at the right time, so you can focus on what matters most.
External Facade Cleaning
With such a unique climate and a huge range of building types across the UAE, ensuring that external facades remain in top condition requires the highest level of expertise. Our dedicated team know exactly how to treat and clean your building, so that they can maximise its beauty, without intruding on your day to day activities.
Specialist Cleaning
Every business is unique and every business has different requirements when it comes to cleaning. It might be specialist equipment, expensive computer items or areas that require bespoke safety requirements. Whatever specialist cleaning services your organisation needs, our experienced team can accommodate them, whenever you need it.
Office Support Staff
If you need assistance with your office support staff, we can provide you with a range of professional and talented individuals, or teams, that can accommodate your requirements and help you achieve your objectives in the most efficient manner.
Landscaping
Projecting the right image to your customers helps assure them of your capabilities and priorities; that image needs to be protected and maintained both inside and out. Our expert landscaping team can make sure that your surrounding environment is beautiful to look at, sustainable and promotes well-being within your organisation, from design to upkeep.
Waste Management & Hygiene
Efficient waste management is a subject that many companies can struggle with, especially in light of the UAE's Vision regarding rules and environmental goals. Our expert team is trained to provide the most effective solutions that best suit the needs of your business, no matter its size.