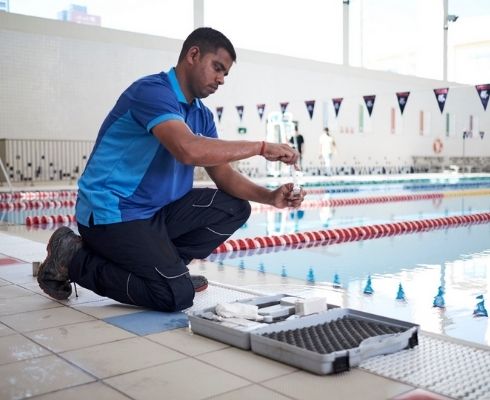 Hard Services
Services We Offer
MEP Maintenance
Mechanical, electrical and plumbing maintenance are some of the primary concerns of any building or infrastructure. These essential services require the highest quality care and attention to make sure that your company doesn't lose valuable time.
Specialist Systems Maintenance
The unique training and professional development of the Infracare team allows us to effectively handle every-day maintenance and to provide expert management of specialist systems maintenance. Whatever the unique features or requirements of your organisation, we can ensure that each aspect is given the highest quality care and support to keep it performing at its best, every single day.
Asset Condition Surveys
Make sure your organisation is in the best shape it can be with an asset condition survey. Our expert team can evaluate the status of your assets across the organisation and provide a report on potential issues and full-service solutions.
Refurbishment and Fit Out
This is how we help your building come to life. Whether you are in charge of a brand new space that requires a complete fit out or refreshing an existing space with a refurbishment plan, we can accommodate whatever your vision might be. Our imaginative and professional team can provide assistance from design to installation, so that you can create just the right space for your requirements.
Building Fabric Maintenance
The fabric of your building, or institution, is key to your operational success. If your building operates smoothly, it will help your company run smoothly. Our specialist team can design a service arrangement bespoke to your requirements that will keep everything in top condition and running to the highest quality.
Energy Management
Taking stock of your energy output and measuring your sustainable credentials is now highly important for many businesses. Not only does efficient energy management fit with the Vision of the UAE as we look towards the future and appeal to discerning customers, but it can also make a huge difference to your bottom line as you evaluate the most effective solutions to keep costs low. We can design and manage the best solution for your business that will ensure you have the right amount of energy, whenever you need it.
Swimming Pool Maintenance
If your institution or building complex includes a swimming pool, you will already know the importance of making sure it is properly maintained. With frequent usage, swimming pools can encounter a range of issues that could compromise its usability. With our full-service swimming pool maintenance solutions, you can make sure that it is always up to standard, no matter how many times it is being used.