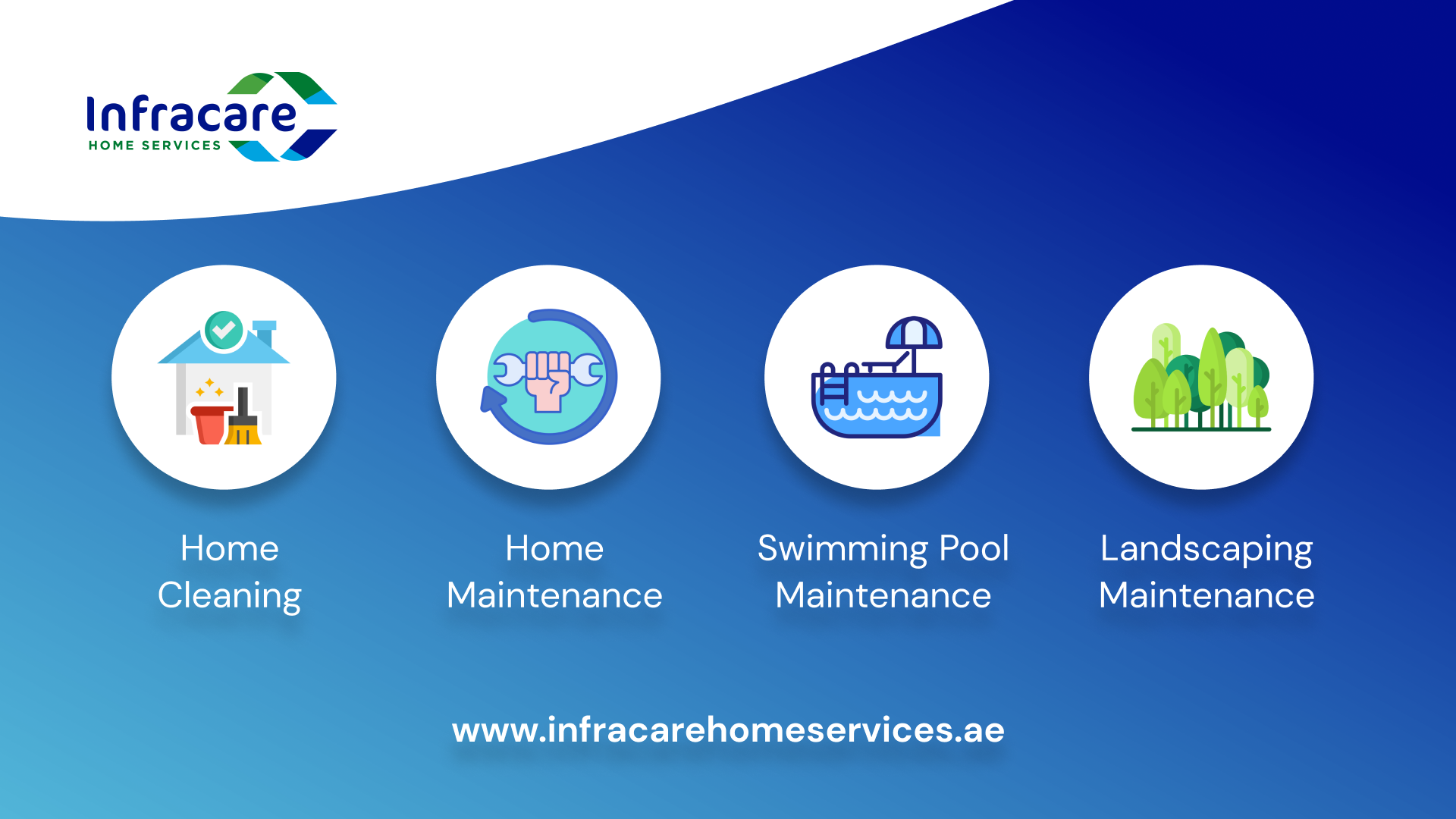 Infracare brings Home Services to the United Arab Emirates
Dubai, United Arab Emirates: Infracare Facilities Management, an established organization in the United Arab Emirates, is excited to announce the launch of Infracare Home Services, a new division that offers customers a range of high-quality and cost-effective services to homes across the United Arab Emirates. In a short space of time, the home services have quickly developed a reputation for being reliable and customer focused.
Infracare Home Services has been launched to provide a hassle-free and convenient experience to residents of the United Arab Emirates. Initially operating in Dubai, the company offers a wide range of services, from cleaning, swimming pool maintenance and landscaping, to all types of general maintenance support including AC, electrical, plumbing and repair work, utilizing a team of skilled personnel and new technology to deliver safe, top-notch results.
"The launch of Infracare Home Services marks a significant milestone for our organization," said Mr. Suresh Kumar, Senior Vice President of Infracare. "We aim to provide affordable and dependable home services to all, and our team is committed to ensuring that our customers receive the highest level of service."
Infracare Home Services has already garnered a favorable response from its customers, who have praised the company's efficiency, professionalism, and affordability. "The team were professional and I was amazed at the quality of cleaning provided." said a satisfied customer, Shameer Shaduli. "Would recommend to anyone looking for a good team who will address your every cleaning and maintenance requirement."
With plans to expand its services in the coming months, Infracare Home Services is well-positioned for continued growth and success. The company's commitment to providing high-quality home services at an affordable price makes it the go-to choice for customers in the United Arab Emirates.
For more information on Infracare Home Services and the services offered, visit the website at www.infracarehomeservices.ae.

Contact:
Infracare Home Services
[email protected]
800 46372