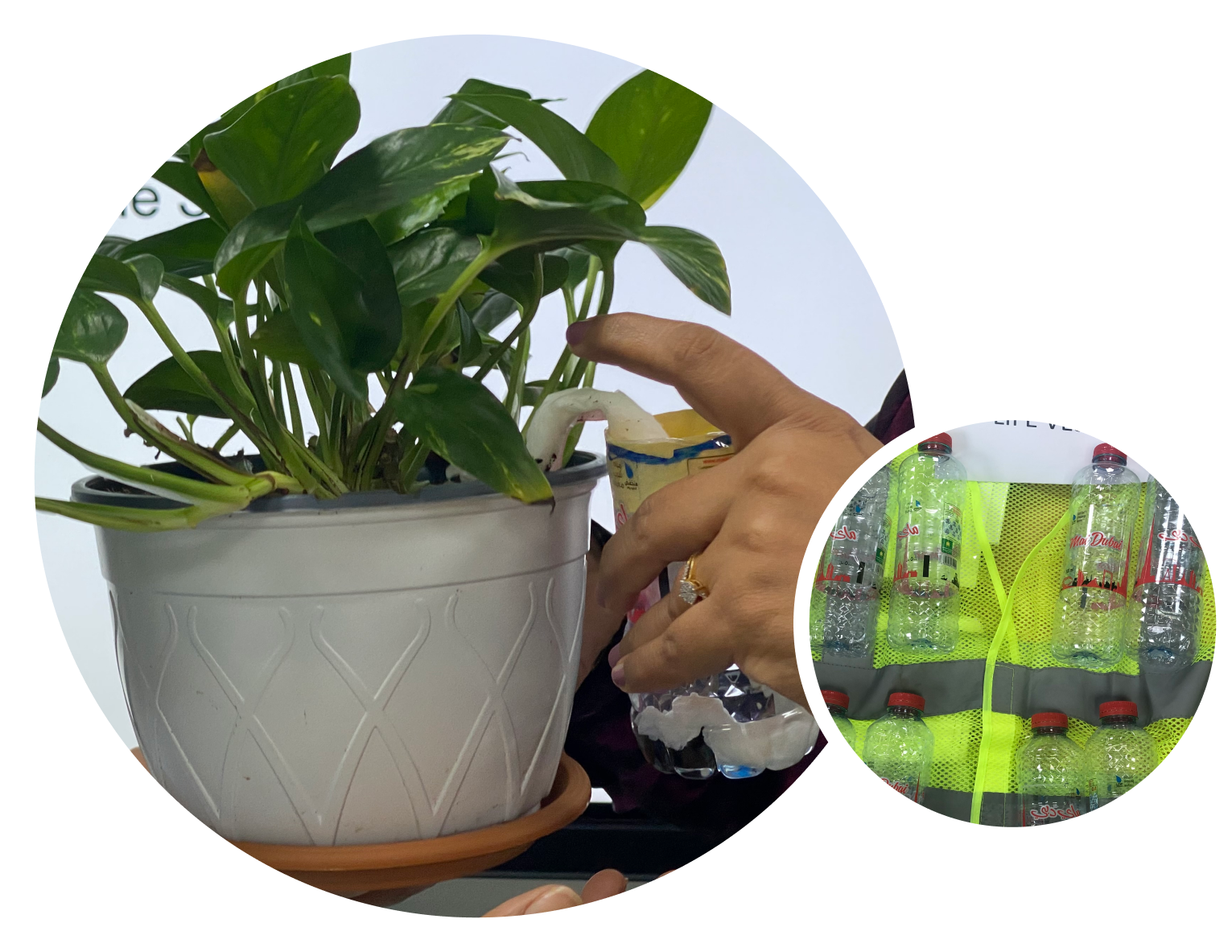 Infracare Celebrates World Environment Day 2023 and Launches the Sustainability Committee
June 2023
Dubai, United Arab Emirates

Infracare Facilities Management, a leading organization in the Facilities Management sector, celebrated World Environment Day 2023 by organizing a series of initiatives aimed at promoting environmental sustainability and addressing the issue of plastic pollution. Alongside these initiatives, the company unveiled its highly anticipated Sustainability Committee.

The event commenced with a reflective session where employees gathered to discuss the importance of World Environment Day. Participants engaged in a meaningful dialogue concerning the UAE's dedication to sustainability objectives and explored the global efforts being made to achieve these goals and create a better world for future generations. The focal point of the event revolved around the theme of #BeatPlasticPollution, empowering the team to collectively combat the challenges posed by plastic pollution.

Following the insightful discussion, departments within Infracare participated in an activity designed to foster creativity and collaboration. The objective was to generate innovative ideas for recycling plastic that could benefit Infracare employees in their daily lives. The activity proved to be both productive and educational, leading to an abundance of valuable suggestions and a diverse array of creative ideas aimed at addressing plastic pollution. This clearly demonstrated the team's unwavering commitment to sustainability.

Infracare also seized the occasion to unveil its highly anticipated Sustainability Committee, a crucial step in driving sustainable practices within the organization. The committee aims to engage employees and stakeholders in proactively implementing sustainability strategies aligned with the company's values and goals. The enthusiastic response from employees has been remarkable, with a significant number expressing their interest in joining the committee. The committee's responsibilities include identifying and prioritizing sustainability projects, monitoring progress, and raising awareness about sustainability among employees.

The World Environment Day celebration and the establishment of the Sustainability Committee underscore Infracare's steadfast commitment to sustainability and environmental stewardship. The company believes that by collectively taking small steps, significant impacts can be achieved. Infracare serves as an inspiring example for other organizations, encouraging them to prioritize sustainable practices and contribute to a greener future.

In the press:
About Infracare:

Infracare is a recognized expert in delivering efficient and cutting-edge facilities management solutions throughout the region.

With 40 years of experience serving a diverse range of industries, including education, residential, commercial, and leisure, Infracare has established a reputation for quality and reliability.

We offer a comprehensive range of services that can cater to any requirements, backed by our rapid 24-hour response times, ensuring fast and efficient solutions to any critical needs. Our team is dedicated to surpassing our clients' expectations, and our single-minded goal is to help them achieve their objectives.

Our proven track record of delivering exceptional performance has earned us the trust of our clients, giving them the confidence they need to meet their goals. Whether it's managing assets or maintaining facilities, Infracare is the partner you can count on to deliver reliable and innovative solutions.