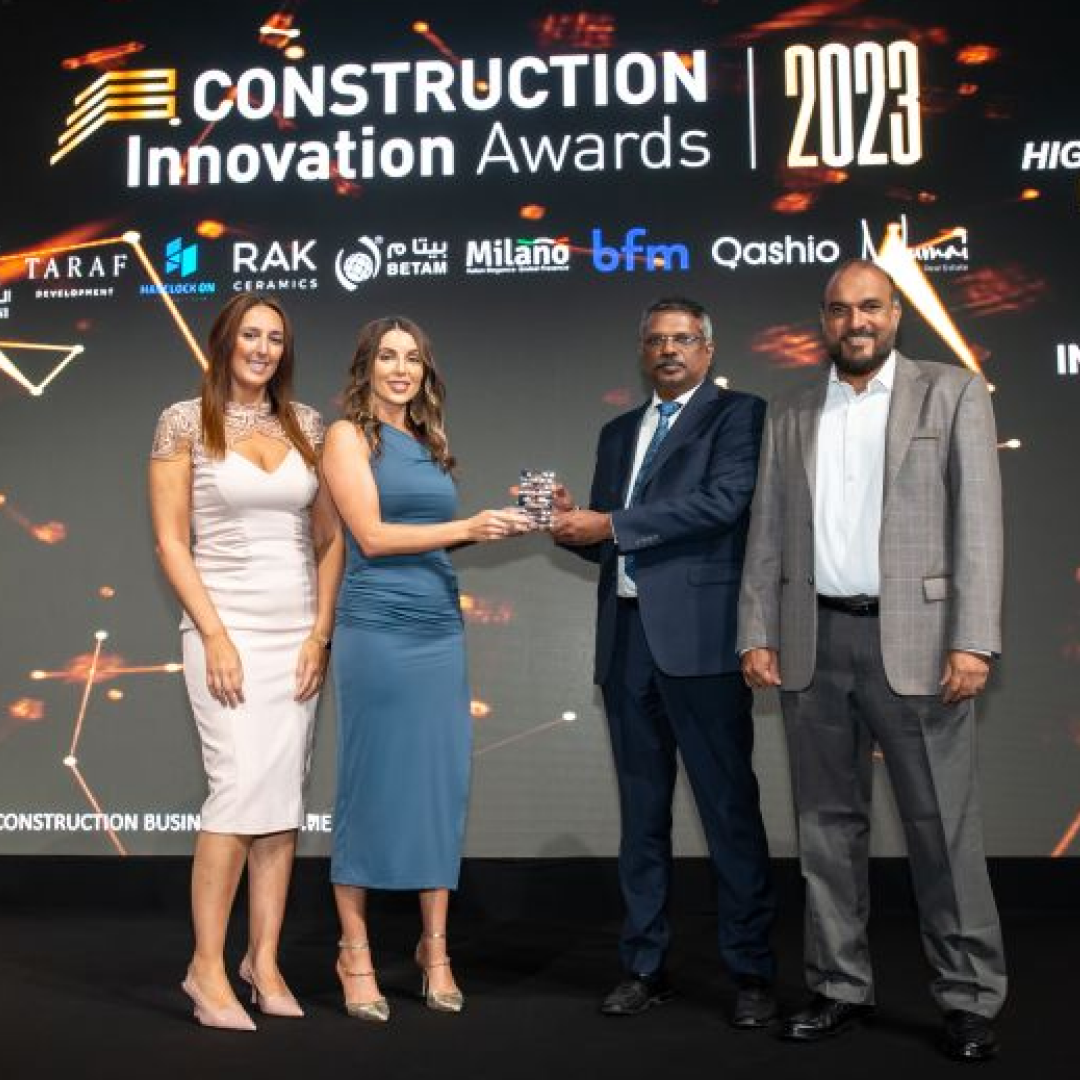 Infracare receives Highly Commended recognition as FM Company of the Year at 2023 Construction Innovation Awards
Infracare Facilities Management is thrilled to announce its recent recognition at the Construction Innovation Awards 2023. The company has been highly commended in the category of Facilities Management Company of the Year. The award was presented by Kimberley Dean, Business Partnership Manager at Havelock One Interiors, during a prestigious ceremony held on October 24, 2023, at Sofitel Dubai, The Palm.

Infracare Facilities Management has earned this commendation for its commitment to providing exceptional facilities management services. With a focus on tailored solutions and maintaining the highest standards of excellence, they have become a trusted partner for businesses seeking comprehensive facilities management support.

The Construction Innovation Awards celebrate outstanding accomplishments in the construction and facilities management industry. Infracare Facilities Management remains devoted to staying ahead in innovation, keeping up with industry trends, and using the latest technologies to provide top-quality services.


About Construction Innovation Awards
Construction innovation awards 2023 is one of the leading events applauding the achievements of the region's construction professionals. The awards strive to recognize individual excellence, corporate strengths, and project success. For more information, visit cbnme.com/construction-innovation-awards-me-2023/.


About Infracare Facilities Management
Infracare is a leading facility management company known for its commitment to delivering comprehensive and high-quality services across various industries. With a strong focus on customer satisfaction and operational excellence, Infracare continues to redefine the standards of facility management. For more information, visit infracare.ae.