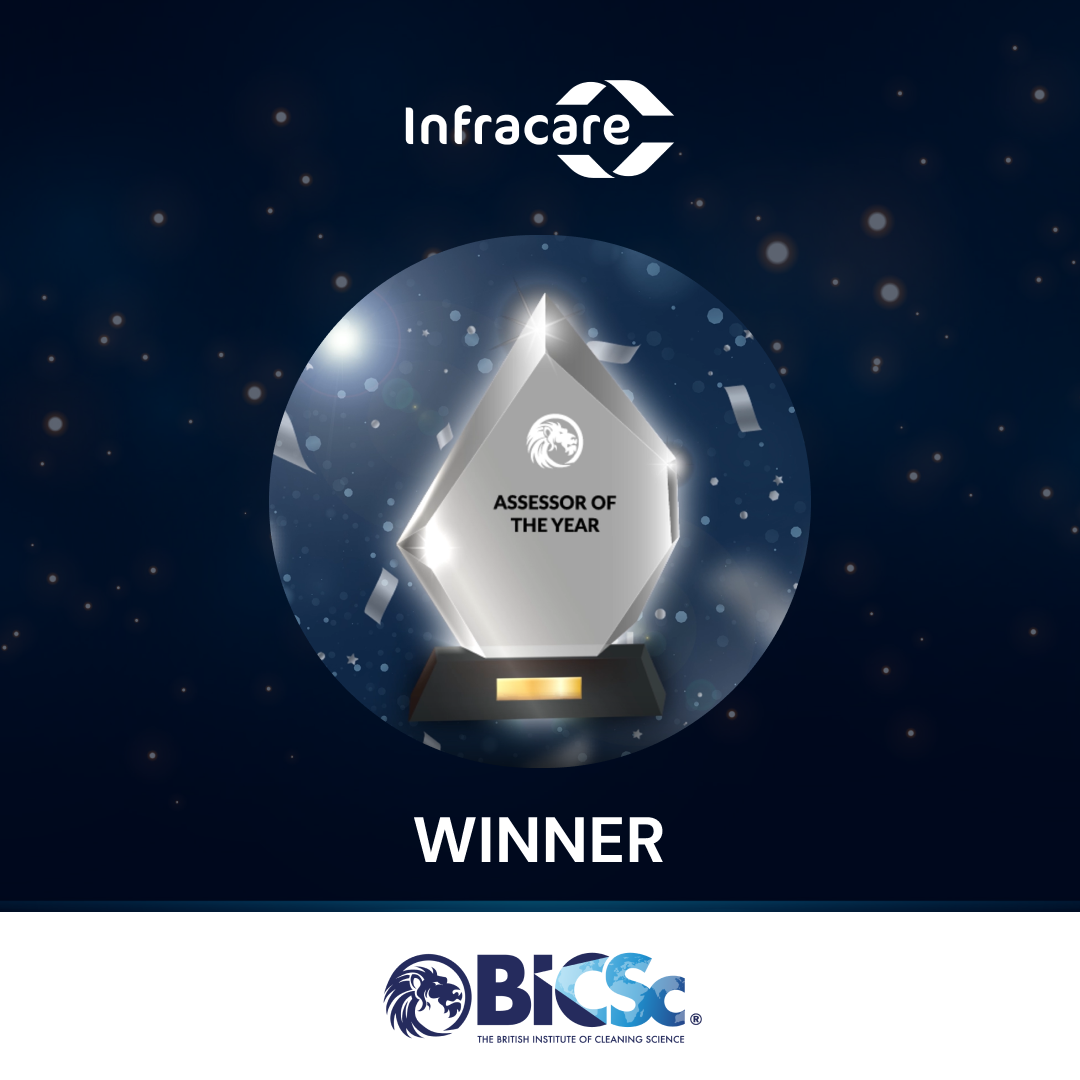 Infracare's Soft Services Trainer wins Assessor of the Year at the BICSc Awards 2023
The British Institute of Cleaning Science (BICSc) Awards ceremony took place at The Forest of Arden Hotel & Country Club in the United Kingdom, where outstanding achievements in training and accreditation within the cleaning industry were celebrated. These awards have earned a reputation as one of the most esteemed honors in the sector.

This year, BICSc received a remarkable number of entries, showcasing the dedication and commitment of professionals in the cleaning industry. The awards highlight the pursuit of excellence in maintaining high standards across the board.

Infracare Facilities Management's esteemed Soft Services trainer Pundarik Ghimire proudly stood among the nominees for the fiercely competitive category of Assessor of the Year. This accolade pays tribute to Licensed Assessors who consistently set the gold standard for excellence, demonstrating exceptional dedication and passion for both their students and their personal professional growth. At the awards ceremony, Pundarik was announced as the winner of the Assessor of the Year award category.
"I feel really honored and grateful to have won the Assessor of the Year award at the BICSc awards 2023. It's important to me because it highlights the value of keeping high standards in our industry. I'm happy to help others succeed through my assessments, and this award motivates me to keep doing my best. I want to say a big thank you to the BICSc awards committee for this award, and to everyone who has supported me. I couldn't have achieved this without my amazing team and the people I've worked with. I'm committed to keep upholding quality standards and making a positive impact in our industry. Thanks again for this incredible honor. It really means a lot to me." - Pundarik Ghimire, Soft Services Trainer, Infracare.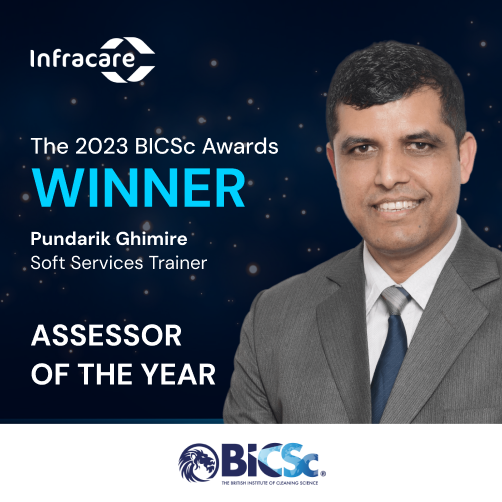 About The British Institute of Cleaning Science (BICSc)
BICSc is the largest independent, professional and educational body within the cleaning industry, with over 54,000 individual and corporate members. For more information, visit bics.org.uk.


About Infracare Facilities Management
Infracare is a leading facility management company known for its commitment to delivering comprehensive and high-quality services across various industries. With a strong focus on customer satisfaction and operational excellence, Infracare continues to redefine the standards of facility management. For more information, visit infracare.ae.