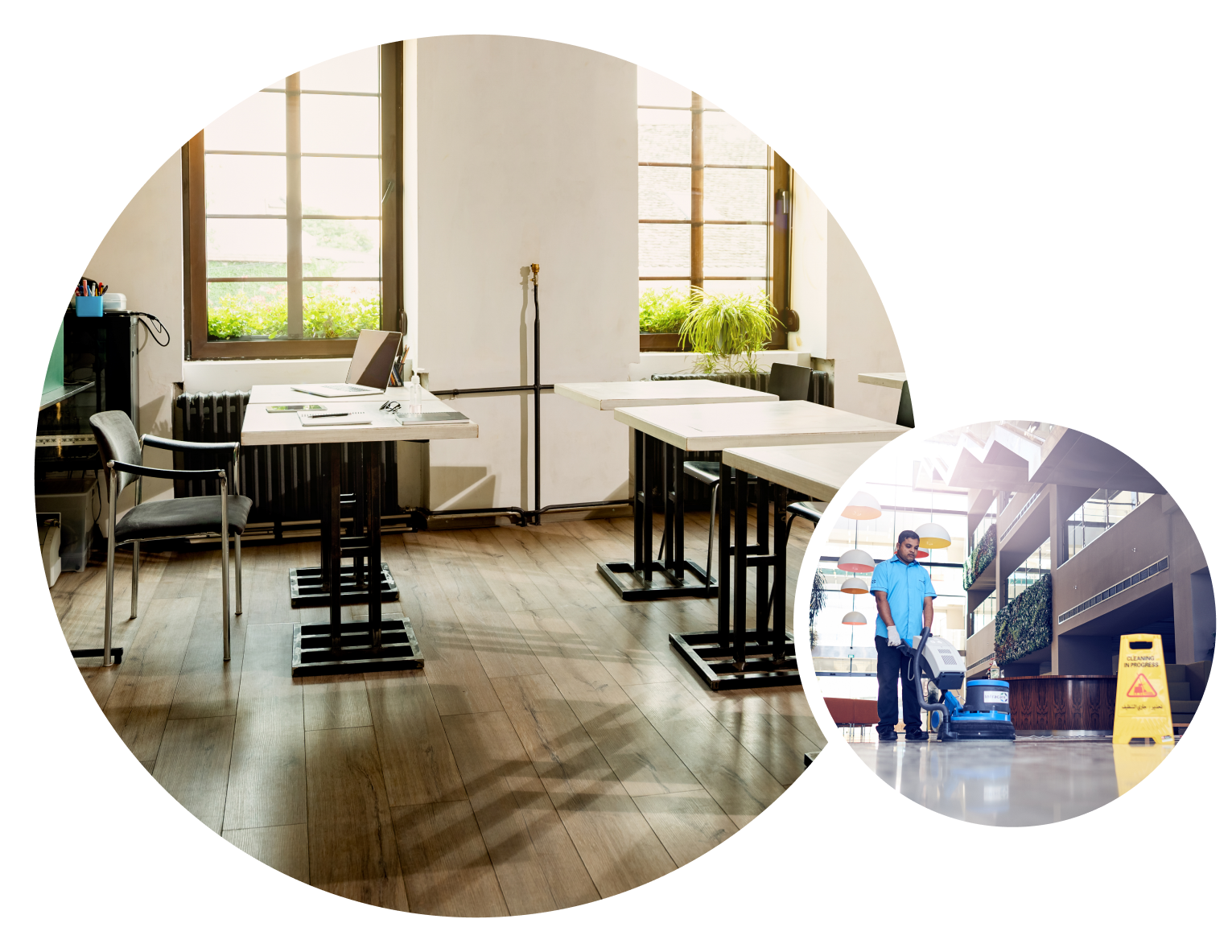 The benefits of outsourcing facilities management for your educational institution
Running an educational institution requires effective facilities management, encompassing various tasks that must be carried out with accuracy to provide a favorable learning environment. Outsourcing facilities management has been a popular choice among schools/universities as a result of the numerous benefits it provides. In this article, we will explore the benefits of outsourcing facilities management for your school.

1. Cost Savings

One of the most significant benefits of outsourcing facilities management is the potential for cost reduction. Outsourcing allows schools/universities to minimize their overhead costs, which can be especially useful for smaller schools with limited budgets. When educational institutions prioritize experience and quality in selecting a facilities management (FM) company, they can then assess whether the benefits of outsourcing outweigh the costs of directly hiring staff and managing the services. By comparing the effectiveness of both options, educational institutions can make an informed decision on which approach best suits their needs.

2. Access to Expertise

Outsourcing facilities management gives you access to a greater spectrum of expertise, especially in engineering, energy management, and sustainability. Facilities management companies have a team of specialists with experience in different areas, making it easier to manage complex projects and ensure that the educational institution's infrastructure is properly maintained. Being experts in the field, outsourced providers will also find the most effective solutions for your school with the right resource levels and activity schedules.

Side note: At Infracare, we believe that facility management is critical in the education sector to ensure that educational institutions have functional, secure, and clean spaces that support and foster student growth.

Read more on understanding the Importance of Facilities Management in the Education Sector
3. Better Risk Management

Outsourcing facilities management allows educational institutions to shift the risk of facility management to the service provider. Facilities management companies have strong risk management systems in place to safeguard schools from potential liabilities such as workplace injuries and accidents. This reduces the school's liability exposure and, as a result, its financial and legal risks.

4. Improved Quality Control

Facilities management companies are contractually bound to provide their clients with high-quality services. As a result, outsourcing facilities management gives institutions access to improved quality control methods, which eventually improves service delivery standards. This involves routine inspections and audits to guarantee that services are of the highest quality.

5. Greater Flexibility

Outsourcing facilities management allows educational institutions to be more flexible in adjusting their service requirements as needed. This means that schools, universities, and educational areas can scale their facilities management services up or down based on changing demands, making it easier to control expenditures while maintaining the institution's infrastructure.

6. Focus on Core Business

Educational institutions can concentrate on their primary business of teaching and learning by outsourcing facility management. By delegating non-core functions such as facilities management, schools can redirect their resources towards improving educational outcomes.

To summarize, educational institutions gain from outsourcing facilities management in several ways, including cost savings, access to expertise, better risk management, higher quality control, greater flexibility, and the freedom to focus on their primary business. As such, schools looking to optimize their facilities management operations should consider outsourcing as a viable option.

FAQ:

Q: Is it safe to hire an external Facilities Management provider for my educational institution?

If you conduct thorough research before choosing the company, it is very safe to use an outside facility management company, this can also bring a lot of benefits.

Some crucial elements you must consider making sure that a facilities management firm is safe and appropriate for your educational institution include:
Looking into the credibility of the business

Verifying the legitimacy of the business

Sourcing background information and references

Be sure the business has experience in the related industry

Carefully reviewing any contract terms

Organizing effective lines of communication

By following these measures, you can be sure that the facilities management provider you select is dependable and trustworthy.

---

Infracare in the education sector:

Infracare is committed to delivering high quality facilities management services to the education sector, with a proven track record of delivering services to over 50 educational institutions across the UAE. Along with highlighting our company's credibility to clients, we place great emphasis on establishing transparent communication channels to ensure mutual understanding before commencing work.

Contact us now on 800-46372 or write to us at [email protected]